RyCabaret : Hiba Elchikhe (September 8th)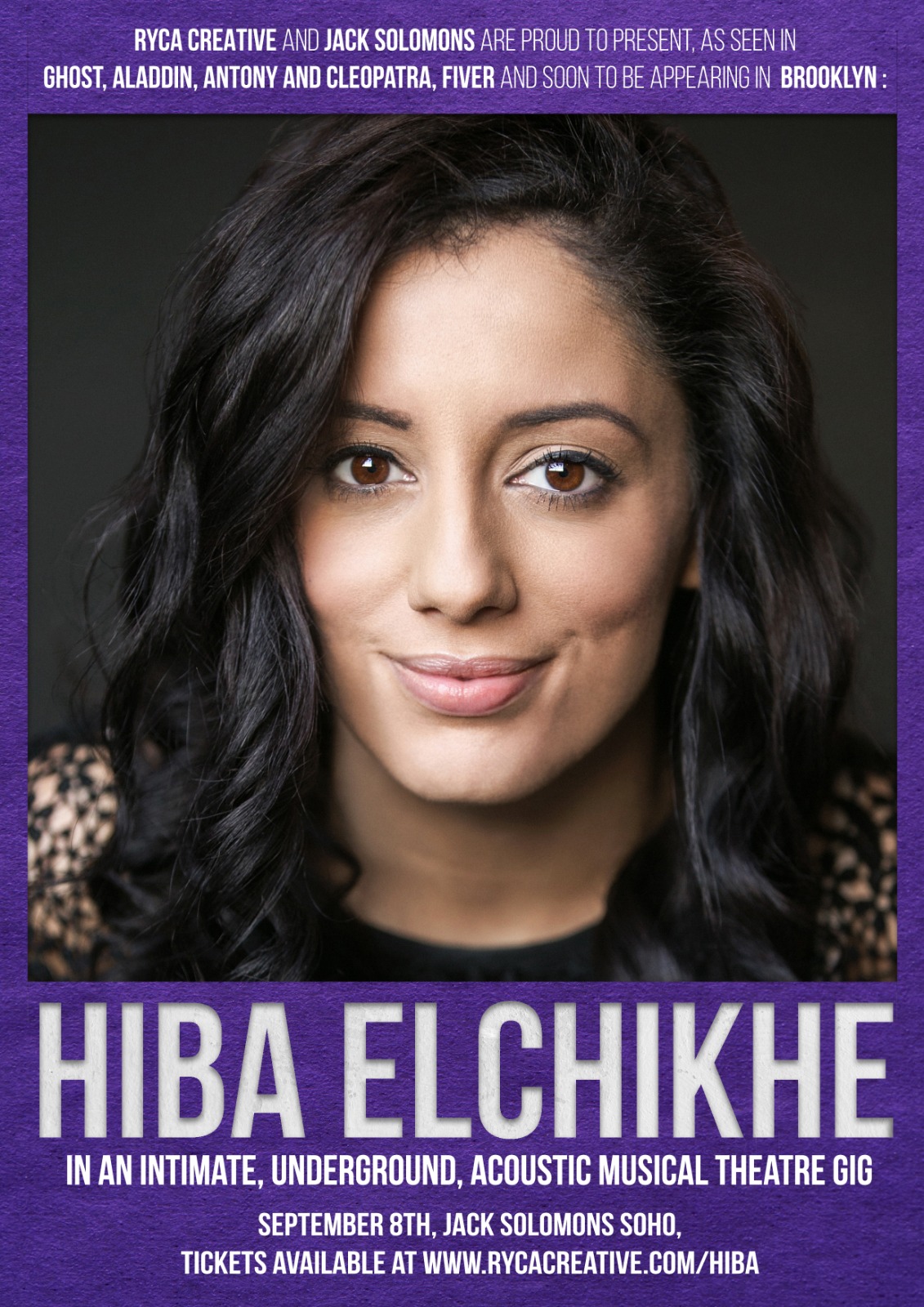 RyCabaret : Hiba Elchikhe (September 8th)
September 8th, 6pm
Debuting a brand new style of 'cabaret' we have the incredible Hiba Elchikhe (as seen in Aladdin, Ghost, Antony and Cleopatra, Fiver and soon to be Brooklyn).
We'll be heading to the iconic Jack Solomon's in Soho, to pair their stunning speak-easy with our sensational singer.
"I am so excited to finally be doing my own gig! I have always wanted to do this. I will be singing some songs from shows i've Done, a bit of pop and some songs I love listening to. I'm also going to be joined by some special guests! Come along if love music and want a fun, chilled night" - Hiba
Event Details
Doors Open at 5:30pm for a 6pm Start.
Conc. £12 / Adults £15
Jack Solomons Club
41 Great Windmill St, Soho
London, W1D 7NB